Final deadlines for old-style RCVS certificates
20 September 2011
We would like to remind all veterinary surgeons enrolled on the old-style RCVS certificates, that their final opportunity to enter for the examination is in 2012.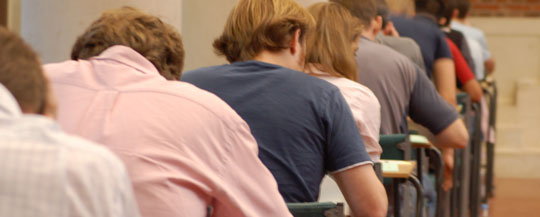 Also, to enter for this examination, candidates who have not previously been granted approval of their experience must apply before the 1 November 2011 deadline.
A reminder letter has been sent to all veterinary surgeons who are enrolled on the certificates and from whom we have received no such application.
Examination Entry
Once final approval of experience has been granted, candidates are then eligible to submit their examination entry application by 1 March 2012.
Relevant forms for entry to the examination will be sent out to all eligible individuals towards the end of this year.
Until 1 November 2012, those enrolled can alternatively use the unexpired portion of their certificate enrolment fee to transfer to the RCVS Certificate in Advanced Veterinary Practice (CertAVP), which has succeeded the old-style certificates.
Those wishing to do so can contact Duncan Ash, Education Department, (d.ash@rcvs.org.uk or 020 7202 0703) for further information.