Question Time meeting in Cookstown on 17 May
17 April 2012
We would like to invite veterinary surgeons, veterinary nurses and other members of the practice team from the County Tyrone area to put their questions to us at a 'Question Time' meeting, to be held at the Glenavon House Hotel, Cookstown (below), on Thursday 17 May.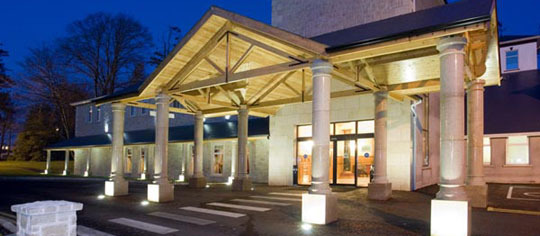 RCVS President Dr Jerry Davies, as well as other RCVS and VN Council members, will be at the meeting to listen to veterinary concerns and discuss issues currently affecting the profession.
There is no formal agenda, as the intention is for delegates to steer the discussion, as well as having an opportunity to meet colleagues and RCVS Officers and staff in a pleasant and informal setting.
Topics raised at similar recent meetings have included, for example, veterinary legislation, the regulation of veterinary nurses, and the new Codes of Professional Conduct.
The evening will start at 6.30pm with a buffet and drinks, with the meeting itself starting at 7:15pm.
We will also hold 45-minute 'surgeries' for veterinary practices accredited with – or considering joining – our voluntary Practice Standards Scheme (PSS).
These will take place from 1-5pm at the same venue, and are offered on a first-booked, first-served basis.
For further information, to book a place or to request a PSS surgery, veterinary practices can contact Fiona Harcourt (f.harcourt@rcvs.org.uk or 020 7202 0773).