Join us for 'Meet the RCVS Day' in March
24 February 2015
If you want to find out more about what goes on at the College you are welcome to attend a 'Meet the RCVS Day' in March.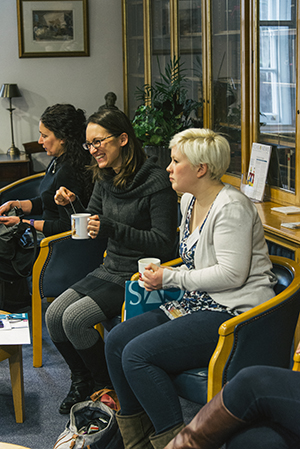 The day takes place at our Belgravia House office in Westminster on Tuesday 24 March between 10.30am and 4pm and is intended to give veterinary surgeons, veterinary nurses and practice managers the opportunity to meet our staff and get a better understanding of what we do.
The day will start with an introduction from our President Stuart Reid and visitors will then meet Chief Executive Nick Stace and the heads of other departments such as Communications, Education, Operations, Practice Standards, Professional Conduct, Registration and Veterinary Nursing.
Visitors will also have a tour of the RCVS Knowledge Library and the day will end with a question and answer session with the President.
Those who wish to attend should contact Fiona Harcourt, Events Officer, on f.harcourt@rcvs.org.uk no later than Monday 16 March. Places are limited and are allocated on a first-come, first-served basis.
The day is free, with lunch provided, and visitors will be reimbursed for any reasonable UK travel and subsistence expenses incurred.