PSS surgeries at VPMA/SPVS Congress
14 January 2015
We will be holding a day of Practice Standard Scheme (PSS) surgeries during the joint VPMA/SPVS Congress in South Wales in January.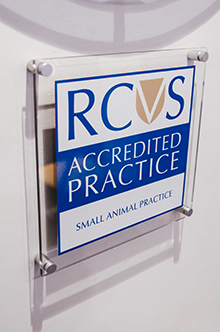 On Saturday 24 January, PSS Inspector Richard Killen will be holding the 45-minute surgeries during the Congress, which takes place at the Celtic Manor Resort near Newport. The surgeries are available for any veterinary surgeons, veterinary nurses or other members of the practice team who have queries about the PSS, are interested in joining it or who wish to prepare for an inspection.
We will also have a stand at the Congress (C39) where staff will be available to take queries and hand out literature about some our current projects and initiatives.
Visitors can also drop by to pick up an RCVS-branded metal sports water bottle and answer a question posed by us as part of the overall Congress competition, in which they could win a luxury food hamper.
On Friday 23 January, Nick Stace, our Chief Executive, will be on the panel for the Congress 'Big Debate' about maintaining clinical standards, which will take place between 4.30pm and 5.30pm.
On the same day, between 2pm and 2.50pm, Neil Smith, our Vice-President and Chair of the Mind Matters Initiative, will be joining Rory O'Connor from the Veterinary Surgeons Health Support Programme to talk about stress in practice; while Practice Standards Group members Jacqui Molyneux and Pam Mosedale will be giving an update on the changes to the Practice Standards Scheme between 3.30pm and 4.20pm.
To book a PSS surgery, please contact Fiona Harcourt, Events Officer, on 020 7202 0773 or f.harcourt@rcvs.org.uk. Surgeries are assigned on a first come, first served basis.