I want to be a veterinary nurse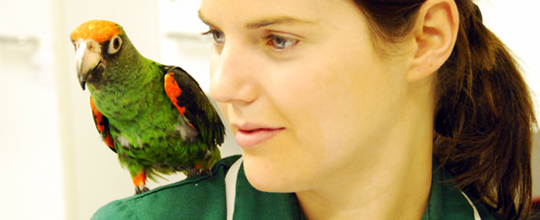 What is veterinary nursing?
Veterinary nursing is the supportive care of animals receiving treatment within a veterinary practice. A veterinary nurse works as a member of the veterinary team, providing expert nursing care for sick animals.
Veterinary nurses also play a significant role in educating owners on maintaining the health of their pets. They carry out technical work and are skilled in undertaking a range of diagnostic tests, medical treatments and minor surgical procedures, under veterinary direction.
Typical veterinary nursing duties
The day-to-day job of a veterinary nurse will vary but responsibilities may include;
Preparing patients for surgical procedures
Providing support to animals and their owners before and after operations
Assisting in the operating theatre as a scrubbed veterinary nurse
Carrying out veterinary nurse consultations
Administering medications and fluid therapy to patients
Observing and recording patients' vital signs (temperature, pulse, respiration and pain)
Applying bandages to wounds and fractures
Educating animal owners on nutrition and preventative care and providing basic behavioural advice
Assisting during emergency procedures
Carrying out a range of diagnostic tests in the practice laboratory (e.g blood samples, urine samples)
Taking radiographs
Dispensing medication and demonstrate to owners how to use them
Supporting and managing teams
Veterinary nursing offers rewarding career opportunities for people interested in animal health and welfare. The demand for veterinary nurses is steadily increasing and employment prospects are excellent.
Training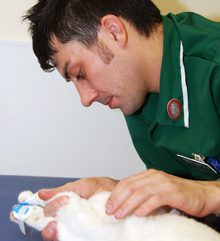 All veterinary nurse training is conducted through colleges or universities that offer qualifications accredited by RCVS. To start training you will need to meet minimum entry requirements which are set by the awarding organisation or higher educational institution for your qualification.
Prospective students must enrol with the RCVS in order to be able to legally undertake certain veterinary nursing procedures (outlined in Schedule 3 of the Veterinary Surgeons Act 1966).
The RCVS regulates the veterinary nursing profession through the Veterinary Surgeons Act 1966, the Royal Charter and the Veterinary Nurse Conduct and Discipline Rules 2014 to protect the public interest and to safeguard animal health and welfare. The RCVS expects all student veterinary nurses to have met minimum essential competences and skills when they apply to register.
Find out more about Training routes
Further information
If you are interested in becoming a veterinary nurse, please download the Veterinary Nursing Careers Leaflet.
The British Veterinary Nursing Association (BVNA) is the representative organisation for veterinary nurses and other veterinary support staff in the UK. The BVNA website contains much useful information on a career in veterinary nursing, including hints on finding training placements and other careers information.