Apply to join the PAG
Are you interested in supporting veterinary surgeons and veterinary nurses to deliver the UK's high standards of animal health and welfare?
An exciting opportunity exists to join a panel of animal owners/keepers (companion animal, equine and farm) to help inform and guide the policies and activities of the Royal College of Veterinary Surgeons (RCVS), the UK regulatory body for veterinary professionals.
About our Public Advisory Group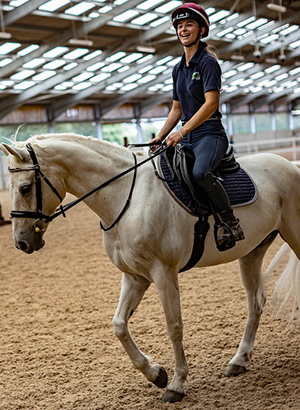 The new Public Advisory Group (PAG ) will support the activities of the RCVS, which sets, upholds and advances the educational, ethical and clinical standards of veterinary surgeons and veterinary nurses, in the interests of animal health and welfare and public health. The Group will initially be set up as a pilot for a 12-month period.
We would like to have greater insight into animal owner/keeper opinion and experience, and how we can ensure that the veterinary professions continue to meet the needs of clients and animals alike, both now and in the future. We also want to improve how we work with and communicate to those who use veterinary services.
How can you help?
We are looking for people who are prepared to join a pool of approximately 30 individuals, from whom smaller groups will be drawn to support particular tasks. These tasks might include helping us to understand evolving issues, piloting surveys and consultations, user-testing online services, and being a sounding board for campaigns and messaging.
You need to be able to attend two or three online meetings across the year, be prepared to read paperwork ahead of time and contribute clearly, courteously and confidently. You will be comfortable with maintaining confidentiality, as some of the issues discussed will be early in their development.
You will need to commit to the College's values of compassion, diversity and inclusion, straight-talking and forward-thinking.
Attendance at meetings will be compensated at a rate of £325 per day (pro rata, as meetings will usually be shorter than a full day). We are keen to receive a wide range of applications and are committed to equality, diversity and inclusion.
Please note that this group will work in a collaborative way with the College and respect its legal position. It is not the appropriate forum for individuals to promote a particular personal or organisational agenda.
How to apply
If you are interested in applying to join the RCVS Public Advisory Working Group, please email [email protected] by 16 June 2023 including a short (max 500-word) summary of why you feel you would be appropriate for the role.
This summary should include:
Any relevant experience of similar roles
Your connection to animals
What skills you would bring to the role and why you feel you should be selected
Any relevant declarations of interest (for example, working with a veterinary team, family relationships with professionals regulated by the RCVS, working within the veterinary industry more widely, journalist/researcher, campaigner or lobbyist etc)
Applicants must be 18 years of age or older
The deadline for applications is 5pm on 16 June 2023.
Please note: this webpage was updated on 1 June 2023 to account for the deadline for applications to the Public Advisory Group being extended.