College announces recipients of 2019 RCVS honours
28 March 2019
The Royal College of Veterinary Surgeons (RCVS) has announced the recipients of this year's RCVS honours, which recognise veterinary surgeons, veterinary nurses and laypeople who go above-and-beyond in the cause of veterinary science, animal health and welfare, public health and/or the veterinary profession.


Queen's Medal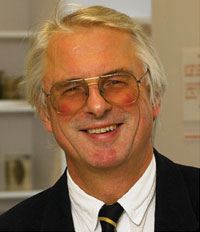 The recipient of this year's Queen's Medal – the highest award that can be bestowed by the College upon an individual veterinary surgeon – is Professor the Lord Trees of the Ross (pictured right). Lord Trees was made a life peer of the House of Lords in July 2012 following a long and distinguished career as an academic at the University of Liverpool where he remains an Emeritus Professor. He sits as a crossbench peer and is currently the only veterinary surgeon represented in Parliament. He was President of the RCVS in 2009/10 and also currently serves as the Veterinary Editor-in-Chief of the Vet Record and Chair of the Board of the Moredun Research Institute.
Professor John Innes, who nominated Lord Trees for the honour, said: "He… provides expertise to Parliament in agriculture, animals, food and rural affairs, education, energy and environment, health services and medicine, international development, professional regulation, science and technology, tropical medicine and veterinary matters. In Parliament, he has been particularly active in areas such as welfare of animals at slaughter, bovine tuberculosis, dog breeding and the equine industry."
He added: "In summary, it is challenging to think of a more deserving recipient of the Queen's Medal. The breadth, depth and impact of Lord Trees' contribution to our profession has been, and continues to be, immense."
Golden Jubilee Award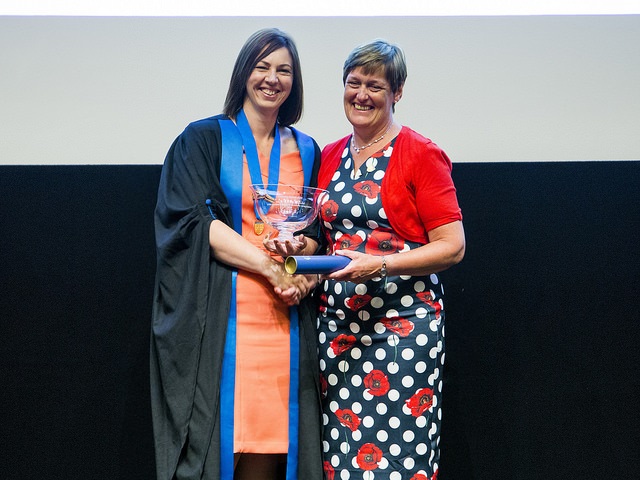 The recipient of this year's RCVS Veterinary Nursing Golden Jubilee Award, which was launched in 2011 to celebrate the 50th anniversary of the first veterinary nursing training course and is bestowed upon a veterinary nurse who leads by example, is Jane Devaney. Jane is the head technical nurse at the Philip Leverhulme Equine Hospital at the University of Liverpool and has led the now six-strong nursing team for over 15 years.
Her nominator was Dr Ebony Escalona MRCVS, a former student of Jane's. She said: "This woman has been a constant in an ever-changing veterinary landscape from assisting pioneering medics and surgeons Professors Derek Knottenbelt and Barrie Edwards to supporting student learning experiences of thousands of veterinary professionals, including my own."
She added: "She is an incredibly humble lady who shies from the limelight but I think Jane's years of service deserves more than the thank you I can give alone."
International Award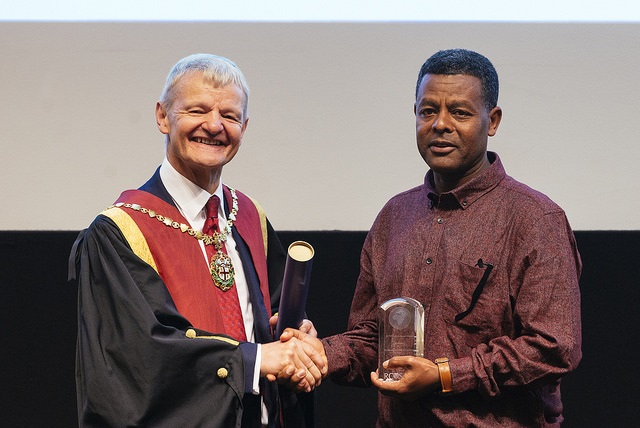 This year there were two successful nominees for the RCVS International Award, which recognises veterinary surgeons, veterinary nurses or laypeople who have worked internationally, from either within or outside the UK on issues that are in line with the RCVS mission, for example, around raising veterinary standards, veterinary education, improving animal health and welfare, developing leadership, or promoting mental health and welfare.

Dr Abdul-Jalil Mohammadzai, the Afghanistan Country Director for the Mayhew Animal Home, an animal welfare charity based in UK and Afghanistan, was one of the nominees in recognition of his efforts to improve both animal welfare and public health in the central Asian country. This, for example, has included convincing the local authorities in Kabul to cease culling stray dogs but, instead, encourage them to begin a programme of rabies vaccination.

Caroline Yates, CEO of the Mayhew and nominator of Dr Mohammadzai, said: "Dr Mo has an ability to work at both the "grassroots" level with staff from all educational backgrounds to get the best out of them, but also works skilfully with government bodies to achieve the best outcome for animals and communities. He is particularly skilled at empowering teams working with limited resources through creating low-cost solutions to problems allowing veterinary medicine and surgery to be carried out to a high standard in even the most basic clinical set-ups."

Dr Samuel Thevasagayam is the Deputy Director of Global Livestock at the Bill and Melinda Gates Foundation based in Seattle, where he is responsible for initiatives to control animal disease such as foot-and-mouth disease, bovine tuberculosis, brucellosis and Rift Valley fever on a global basis. To do this he leads a team of 14 colleagues and works with more than 100 international partner organisations.

His nominator, Professor Andrew Peters, Professor of Tropical Veterinary Medicine and Director of the Supporting Evidence Based Interventions programme at the University of Edinburgh, said: "Sam is a tireless worker spending an enormous proportion of his time travelling between multiple international destinations. He is a highly personable individual and very well liked and respected by all he meets. He combines a great business-like professionalism, understanding, compassion and constant drive to improve animals' and poor people's lives. His attributes and talents have clearly come to the personal attention of Mr Bill Gates who has subsequently taken a major personal interest in livestock health."
Impact Award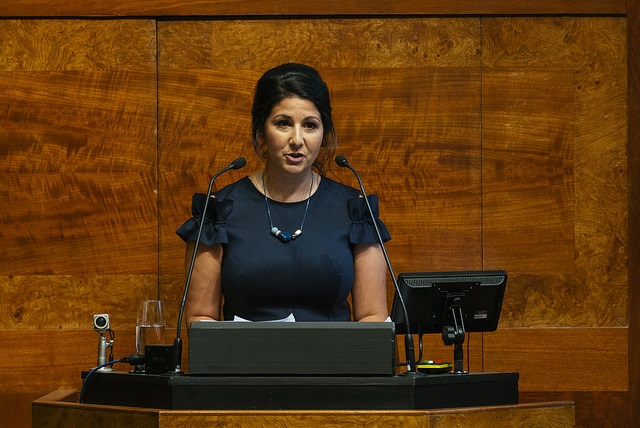 This year there were two successful nominations for the RCVS Impact Award, which is bestowed upon a veterinary surgeon or veterinary nurse who has recently, or is currently, undertaking a project, initiative or similar that has a significant impact on the profession at large, animal health or welfare, or public health.

Professor Sarah Freeman leads the University of Nottingham's Equine Colic Project, which has affected and will continue to have a significant impact on equine welfare and the veterinary profession. Her work has led to the development of a major national (and growing international) campaign that has received substantial international media interest.

Professor Malcolm Cobb, Deputy Head of School at the University of Nottingham's School of Veterinary Medicine and Science, nominated her and said: "Sarah has worked tirelessly to develop and promote the 'REACT' campaign, which is an evidence-based health education programme to help vets and horse owners in the early recognition and decision-making for horses showing signs of colic."

He added: "Recent research led by Sarah has resulted in production of telephone triage materials to help veterinary practice staff guide owners in appropriate decision-making for colic; this has been launched in collaboration with World Horse Welfare."

Professor Paul McGreevy is Professor of Animal Behaviour and Animal Welfare Science at the University of Sydney and helped establish the VetCompass knowledge hub collaboration with the Royal Veterinary College. VetCompass is an international initiative focused on improving companion animal welfare by investigating the range and frequency of companion animal health problems and identifying important risk factors for the most common disorders.

His nominator Professor Julia Beatty, Professor of Feline Medicine at the University of Sydney, said: "In pioneering the development of what is now known as the VetCompass system of veterinary surveillance in the UK and Australia, Paul has shown how electronic patient records can be used as the most cost-effective and therefore sustainable form of companion animal research. His published work in this area is revolutionising how we understand best practice, the role of veterinary insurance and antimicrobial stewardship."
Inspiration Award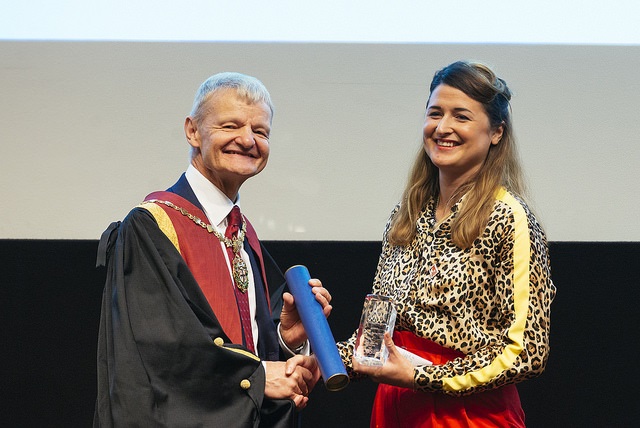 Two individuals were successfully nominated for this year's Inspiration Award – Laura Muir and Louise Northway.
Laura Muir is well-known to many as an international world-class middle-distance athlete having achieved gold medals at the European Indoor Championships, European Championships and the International Association of Athletics Federations Diamond League, as well as achieving medals at the World Indoor Championships and competing at the Commonwealth Games in Glasgow in 2014 and the Olympic Games in Rio de Janeiro in 2016. She has juggled her athletics career alongside her veterinary studies, graduating from the University of Glasgow in June 2018. Other achievements include becoming Scotland's Athlete of the Year 2016 and winning the Young Scot Sport Award in 2017.
Her nominator, Professor Thomas Anderson, Associate Head of School (Learning, Teaching and Assessment) for the School of Veterinary Medicine at the University of Glasgow, said: "With recent international focus on stress in the veterinary profession and increasing coverage nationally on mental health and wellbeing amongst young people, Laura's example of the benefits of physical activity are timely. Laura projects the essence of wellness – a conscious, self-directed and evolving process of achieving full potential. Laura's passion for her learning and her sport; her tenacity and her successes; and her sincere and unassuming manner identify her as a role model for children, students, aspiring athletes and the veterinary community as a whole. She is an inspiration to us all."
Louise Northway is Clinical Nurse Lead at Wendover Heights Veterinary Centre in Buckinghamshire where, according to colleagues, she leads by example and tirelessly encourages the general practice team to strive for greater things and provide best clinical care to patients.
Her nominator, Lisa Jane Bonnett, Clinical Director at Wendover Heights, said: "Louise is an exemplary representative of her profession, constantly championing the valued skills of vet nurses and their contribution to the veterinary community via her social media platform 'Lou the Vet Nurse' and more recently, her role on BVNA Council. By her own admission, Louise eats, sleeps and breathes veterinary nursing."

Royal College Day 2019
The recipients of this year's Honours & Awards will be invited to attend this year's Royal College Day – the RCVS Annual General Meeting and awards ceremony – which takes place at the Royal Institute of British Architects on Friday 12 July 2019.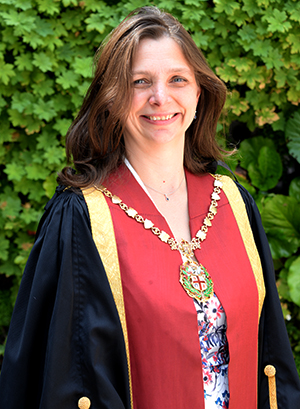 Amanda Boag, our President (pictured right), said: "I commend all those who were successfully nominated for an award this year and thank their nominators and supporters who took the time and made the effort to articulate such strong cases on the nominee's behalf.
"This year we saw a significant increase in the number of nominations the College received following a concerted effort to communicate more with the professions about our awards. Both the Operational Board and RCVS Council had a very tough time in deciding who should receive the awards; we were all very impressed by the extremely high calibre of the nominations submitted.
"As my last official duty as RCVS President I am greatly looking forward to RCVS Day when we will make the awards to these very deserving individuals and celebrate many fantastic achievements from across our professions."
More details about the RCVS Awards & Honours can be found on the dedicated webpage. More information about Royal College Day 2019 will be published in due course.