College looks to recruit experienced veterinary surgeons to take the new Fellowship forward
11 February 2016
We are currently looking for experienced veterinary surgeons to take forward the next stage of our redevelopment of the RCVS Fellowship.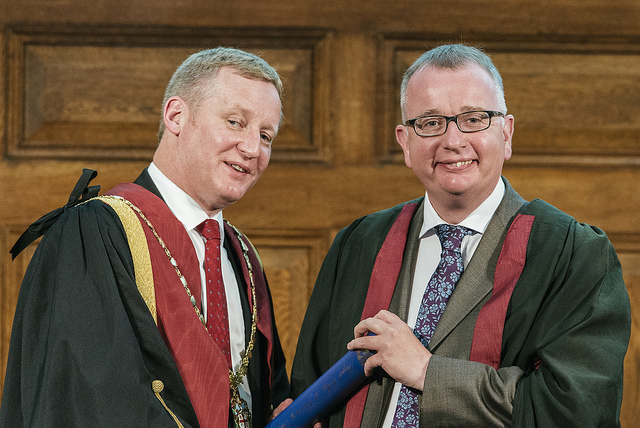 In June 2015, following a public consultation, RCVS Council approved a number of changes to the existing Fellowship in order to move it away from being an examination-based award, towards it becoming a formal learned society open to those members of the profession who can demonstrate meritorious contributions to clinical practice, to the profession or to knowledge.
As part of the redevelopment of the Fellowship, we have developed a new governance structure which includes a governing Fellowship Board and a Credentials Panel which will assess applications.
We are now looking to recruit a Chair and Vice-Chair to the Fellowship Board who will be responsible for leading the development of the Fellowship.
Applicants for both roles should be experienced veterinary surgeons who have made an outstanding contribution to the veterinary profession and who wish to help improve our capability to make more of the collective knowledge and experience of our members.
Furthermore, the College is also looking to recruit three Credentials Panel Chairs, who will be responsible for coordinating panel members in the assessment of applications, and will also serve on the Fellowship Board.
Panel members are responsible for critically reviewing Fellowship applications and reporting to one of the three Panel Chairs who will each be responsible for one of the three routes to entry: meritorious contribution to clinical practice; meritorious contribution to the profession; and, meritorious contribution to knowledge.
The full job specification for all these roles as well as details on how to apply is available. The deadline for applications is Monday 7 March. Appointments will initially be made for a three-year period.
For an informal discussion of the role, please contact Dr Simon Wallace, our Education and Scientific Officer who is responsible for managing the Fellowship, on s.wallace@rcvs.org.uk or 020 7202 0702.