College saddened by former President's death
5 September 2012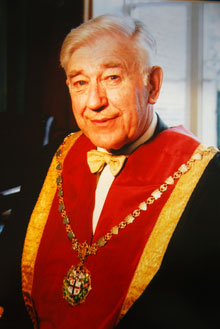 We are saddened to learn of the death of Mr Jack Walsby HonFRCVS, a former RCVS President, on 25 August 2012.
"As well as being an RCVS President, Mr Walsby was a long-serving member of Council, sitting for an unbroken term of 16 years," said RCVS President Jacqui Molyneux.
"He was also a longstanding supporter of the RCVS Trust, making regular and generous contributions to its Library.
"It is with great sadness that we have learned of his death. Our thoughts remain with his friends and his family."
Mr Walsby was a member of the RCVS Council from 1983 to 1999, serving as its President from 1991-1992, and was elected as an Honorary Fellow of the College in 2004.