Coronavirus: Practice Standards Scheme suspends all assessments
19 March 2020
UPDATE: 25/6/20. In light of the ongoing social distancing guidance issued by government, PSS assessments continue to be suspended until further notice. We will keep this under review in response to advice and guidance.
UPDATE: 19/5/20. In view of the ongoing social distancing guidance issued by government, we will be reviewing the situation regarding Practice Standards Scheme practice visits regularly, but would not anticipate these happening for the foreseeable future.
In light of the ongoing situation surrounding the coronavirus (COVID-19) pandemic and the UK Government's advice on reducing its transmission through 'social distancing' measures, the Practice Standards Scheme has suspended all its assessment visits until 30 June 2020.
Veterinary practices with accreditation, re-accreditation and award visits taking place before that date have already been contacted regarding the cancellations.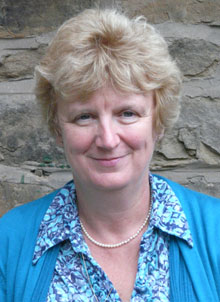 Pam Mosedale (pictured right), Lead Practice Standards Scheme Assessor, said: "We are very sorry for any inconvenience this may cause, but based on the UK Government's advice and our duty of care to our team of Assessors, as well as team members and clients at veterinary practices, our only option was to postpone and reschedule all visits in the short-term.
"Although we have cancelled all assessments until the end of April, we will be constantly monitoring the situation over the coming weeks, and it is likely that there may be some further postponement of assessments planned for May and beyond."
The Veterinary Medicines Directorate, which carries out assessment inspections of veterinary premises that are not within the ambit of the Practice Standards Scheme, has also confirmed that it has postponed its forthcoming inspections. Further information can be found on the VMD section of the GOV.UK website.
Our Practice Standards Team can be contacted on pss@rcvs.org.uk or 020 7202 0767 for further advice.