Join us at our Annual General Meeting and Awards Day
13 June 2016
All veterinary surgeons and veterinary nurses are invited to attend this year's RCVS Day which will be held at the Grade II listed art deco surroundings of the Royal Institute of British Architects in London.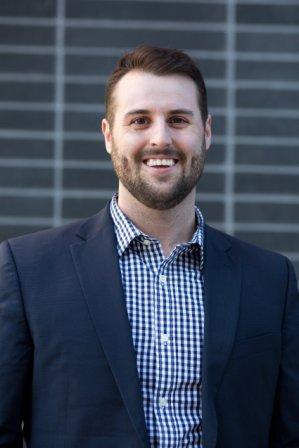 RCVS Day – the College's Annual General Meeting and Awards Ceremony – will be held on Friday 15 July and will be the last official engagement of the year for current RCVS President Dr Bradley Viner who will chair the AGM and welcome new members to RCVS and Veterinary Nurses Council, before handing over the reins to Chris Tufnell who will be invested as President for 2016-17.
The occasion is also an opportunity to recognise and celebrate achievement with the bestowing of awards including the Queen's Medal, the VN Golden Jubilee Award, Honorary Associateships, Fellowships and diplomas for both veterinary surgeons and veterinary nurses.
As well as addresses from Bradley, Chris and Nick Stace, our Chief Executive, there will also be a guest talk from Dr Adam Little DVM (pictured), a Canada-based veterinary surgeon who is focused on the effects that the exponential advance of technology will have on clinical practice.
Is the veterinary profession prepared for the impact that technological development will have on it?
The talk, titled 'Digital practice: the shape of veterinary medicine in 2030', will ask if the veterinary profession is prepared for the impact that technological development will have on the profession, with its unprecedented opportunity to connect, diagnose, treat and support patients and its potential to shift primary care from the practice to the home.
To book a place at RCVS Day 2016, please contact Emma Lockley, our Events Officer, on e.lockley@rcvs.org.uk or 020 7202 0773. Tickets are free (lunch is included) and will be allocated on a first-come, first-served basis.