Join us at our Annual General Meeting and Awards Day
19 June 2014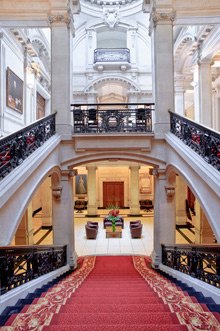 Veterinary surgeons and listed/registered veterinary nurses are welcome to attend this year's RCVS Day which takes place at One Great George Street in Westminster on Friday 11 July.
Outgoing President Colonel Neil Smith will chair our Annual General Meeting – his last official engagement of the year – in which he will welcome the new members of RCVS Council and VN Council before handing over the reins to Professor Stuart Reid who will take up his office as President for 2014/15.
At the AGM Council members will also agree the RCVS Annual Report and Financial Statements for 2013 as well as voting on a motion to submit a new Royal Charter to the Privy Council for approval.
Following the AGM there will be an Awards Presentation in which Honorary Awards will be bestowed and Fellowships and Diplomas awarded.
This year we will bestow our new Queen's Medal – the most prestigious honour that can be awarded to a veterinary surgeon – the first recipient of which is Des Thompson OBE from Northern Ireland.
The following Honorary Fellowships will also be bestowed, recognising outstanding individual achievements, above and beyond the call of duty, in the fields of veterinary medicine or science, or related areas:
Mr Andrew Holliman BVSc BA MSc MRCVS, Veterinary Investigation Officer, AHVLA.
Professor Maxwell Murray BVMS PhD DVM FRCPath FRSE MRCVS, Emeritus Professor of Veterinary Medicine and Honorary Senior Research Fellow at the University of Glasgow.
Mr Donald Rutty BVetMed FRCPath DipToxRCPath MRCVS, now retired but who had a career in the pharmaceutical industry.
We are pleased to announce that Fellowships will be presented to:
Dr Alan Conley BVSc MSc PhD FRCVS, in the subject: Steriodogenesis and comparative reproductive endocrinology.
Professor Robert Hanna MVB BSc PhD FRCPath FRCVS, in the subject: Studies on the functional morphology and biology of certain dignetic trematode parasites of domestic ruminants.
Guest speaker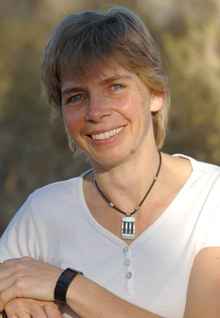 The Awards Presentation will be followed by a talk from guest speaker Professor Sarah Cleaveland (pictured) from the University of Glasgow entitled 'International perspectives on zoonotic diseases: tackling complexity through collaboration'.
Her speech will talk about the nature and magnitude of zoonotic diseases, their prevention and control, and the role of vets, in an international context.
Professor Cleaveland is a veterinary epidemiologist based at the University of Glasgow. After qualifying from Cambridge University in 1988, she worked in practice before embarking on a research career, gaining her PhD from the London School of Hygiene and Tropical Medicine.
Her research programme in Africa aims to understand the epidemiology of emerging and neglected tropical diseases, and to design disease control strategies to improve human, animal and ecosystem animal health.
She is a recipient of the BVA Trevor Blackburn Award and the BSAVA AJ Wight memorial prize for animal welfare, and is also a founding Director of the Alliance for Rabies Control, which spearheads the World Rabies Day campaigns.
Venue
One Great George Street
Westminster
SW1P 3AA
Full programme
Coffee will be available from 9.30am to 11.00am

10.00am
Annual General Meeting
1. Minutes of the last Annual General Meeting
2. Annual Report and Financial Statements for the year ending 31 December 2013
3. Motion to submit new Royal Charter for approval by Privy Council
4. Questions
5. Council elections: new members and retirements
6. Date of next AGM: Friday 10 July 2015
7. Meeting to elect President, Vice-Presidents and Treasurer
11.00am
Presentation of Awards
8. Celebration of first Queen's Medal Award
9. Presentation of Honorary Fellowship by Election
10. Presentation of Fellowships
11. Presentation of Diplomas
12. Declaration for Advanced Veterinary Nurses
13. Presentation of Diplomas in Advanced Veterinary Nursing (small animal). Presentation of Diplomas in Advanced Veterinary Nursing (equine)
14. Presentation of Veterinary Nursing Golden Jubilee Award
15. Presentation of books to the RCVS Knowledge Library from the British Small Animal Veterinary Association
16. Chief Executive & Secretary's address
17. President's address
18. Introduction of new President, Vice-Presidents and Treasurer
12:00 Talk from Professor Sarah Cleaveland BSc BA VetMB PhD MRCVS FRSE, University of Glasgow: 'International perspectives on zoonotic diseases: tackling complexity through collaboration'
12:45 Drinks
13:00 Lunch
Tickets
Unfortunately tickets for RCVS Day 2014 are no longer available.