Last call to submit RCVS Awards nominations
12 December 2019
There is just under a month to go until the end of the nomination period for the 2020 RCVS Awards & Honours, recognising veterinary surgeons, veterinary nurses and lay people working to improve animal health and welfare within or alongside the veterinary professions.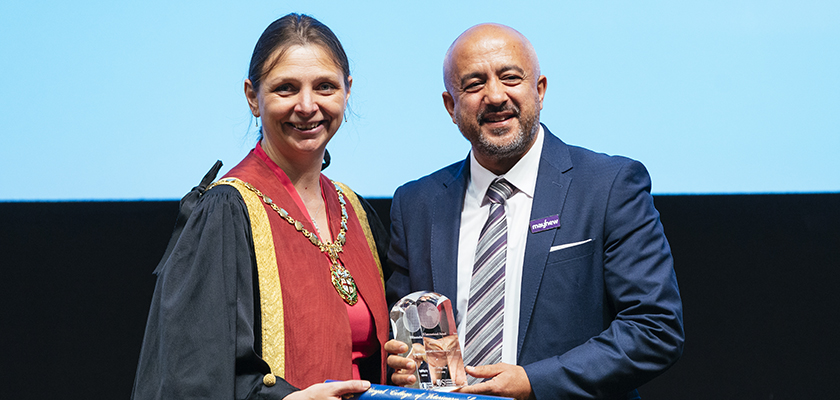 There are six awards for which nominations can be made which cover veterinary surgeons, veterinary nurses and lay people working in both the UK and abroad, at all stages of their career and across a wide range of veterinary work.
Niall Connell, RCVS President, commented: "Since I joined RCVS Council in 2013 one of the most humbling highlights of the calendar is seeing the various RCVS Honours and Awards being bestowed upon some of the most amazing, dedicated, passionate and impactful people both within and outside the UK veterinary professions.
"What our awards are looking for are those who are enhancing animal health and welfare and public health in the UK and abroad, who are inspiring and mentoring their colleagues, who are advocating for the professions and our issues on a public platform.
"I am really looking forward to hearing their stories and presenting their awards as the last official duty as my presidential year –so I would implore my colleagues to take the next few weeks to think about who they most admire in the profession and nominate them.
"To get some inspiration please visit our Awards & Honours webpage where you can find out more about each of the awards and find examples and case studies of previous award winners, as well as watch a number of videos featuring interviews with previous award winners."
The College is seeking nominations for all six of its awards, which will be presented to the successful nominees by Dr Niall Connell at Royal College Day 2020, which will take place at 1 Great George Street on 10 July 2020. The awards for nominations are:
Nominations can be made either through completing an online application form or by downloading a PDF application form that can then be either emailed or posted to the RCVS. The full nomination criteria for each of the awards, as well as further guidance notes, can be found on the RCVS Honours & Awards webpage.
The deadline for nominations is Friday 10 January 2020. All awards will be conferred at Royal College Day 2020.
For an informal talk about the awards and how to make a nomination, please contact Susie Tomlin, Executive Secretary, on s.tomlin@rcvs.org.uk or 020 7202 0761.