RCVS Council agrees changes to PSS following review
13 March 2020
UPDATE: 25/6/20. Given the pandemic-related uncertainty, RCVS Taskforce has agreed that the introduction of the new practice standards will be delayed. There is currently no date for their introduction but please be assured that we will give you at least three months' notice.
At its March 2020 meeting, RCVS Council agreed a series of changes of standards for practices belonging to the College's Practice Standards Scheme (PSS), following the regular five-yearly review.
The focus is on improving standards across the Scheme, including but not limited to health and safety in the practice setting, technological and clinical developments, and 'quality improvement' within veterinary practices.
The changes, approved by RCVS Council at its meeting on Thursday 5 March 2020, are the results of a comprehensive review process, which began in early 2019. This involved several working groups which each focused on particular subject areas and consulted with external experts, where applicable, in order to make recommendations.
These recommendations were considered by both the Practice Standards Group (PSG) and the Standards Committee, with the latter giving final approval to the changes at its February 2020 meeting.
There are four broad change categories:
Raising standards across the board, including areas such as patient welfare and the mental health of the practice team;
Recognising and responding to new technological advances and ways of working;
New standards reflecting contemporary best practice observed in RCVS-accredited practices, as well as being suggested by the PSG and other advisors;
Bringing the Scheme in-line with legislation and best practice in areas such as health & safety and data management, and the RCVS Code of Professional Conduct.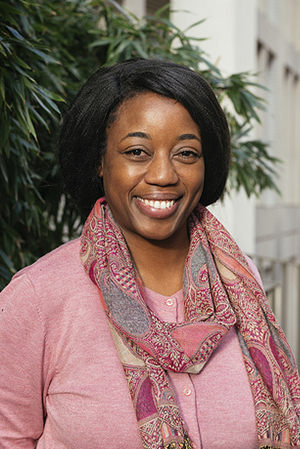 Dr Mandisa Greene, RCVS Junior Vice-President and PSG Chair (pictured right), explains: "There has been a great deal of work in amending and updating these standards and I would like to thank members of the Practice Standards Group, the Standards Committee, the Practice Standards Team and all those external contributors who provided best practice advice in areas such as radiation protection and general health & safety.
"While many changes have been made to the standards across the board, we have bolstered some key areas, such as ensuring practices have policies taking into account the mental health and wellbeing of the practice team; that they have processes and policies in place that engender a learning culture and quality improvement; and changes that take into account technological and clinical development in areas such as laser therapy and digital radiography.
"We hope that these changes will help to maintain or raise the overall standards of service offered by veterinary practices, including those not currently in the Scheme which, under the Code of Professional Conduct, still need to ensure that they are meeting the PSS Core Standards."
The changes have been approved by RCVS Council, and will be implemented in the summer. In the months prior to implementation, the College will be communicating with all practices to help explain what's changed and why, and to assist in meeting these new standards. Practices that have already booked accreditation assessments or award visits prior to the new version going live will not be assessed against the new standards until their next assessment.
Full details of the changes can be found in the March 2020 RCVS Council papers.
The RCVS Practice Standards Team can be contacted on pss@rcvs.org.uk or 020 7202 0767 for further advice.