Record number of vets admitted to the RCVS Fellowship this year
20 July 2020
A record number of veterinary surgeons have been admitted to the RCVS Fellowship this year, joining the learned society in recognition of their contribution to veterinary science and practice.
Some 58 Fellows have been admitted this year out of a total of 65 applicants. Of those joining the Fellowship, 39 have been recognised for meritorious contributions to clinical practice; 14 for meritorious contributions to the profession; and five for meritorious contributions to veterinary knowledge.
The RCVS Fellowship is a learned society whose key purpose is to advance veterinary standards by providing a resource of independent knowledge for the benefit of the veterinary profession. It aims to do this by promoting scientific excellence, furthering professional skills and practice, and enriching the discourse about the importance of veterinary science to everyone.
Although the Fellowship was founded in the 19th century, it was relaunched with its new mission statement in 2016 and with three new routes to entry to reflect the breadth of veterinary achievement. Since its re-launch over 200 new Fellows have been welcomed on board, although this year has seen the most new Fellows in an individual year.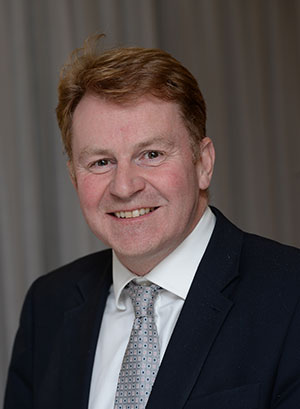 Professor John Innes FRCVS (pictured) was elected as Chair of the Fellowship Board, which governs the scheme, last year. He said: "The number of new Fellows this year is a real testimony to the depth and breadth of veterinary excellence that the Fellowship draws upon.
"I am delighted to preside over a record number of applicants and our efforts to widen the appeal of the Fellowship and develop a clear strategy and direction of travel for the learned society has clearly paid off. I look forward to formally welcoming them later this year."
Dr Mandisa Greene, RCVS President, added: "Many congratulations to all those who joined the RCVS Fellowship this year, it is a fantastic achievement and it can only help to enhance the status of our learned society, the veterinary profession and veterinary science in general."
The full list of new Fellows has been published on our Fellowship webpage.
Further details about this year's Fellowship celebrations, which are being reviewed in light of the coronavirus pandemic, will be published in due course.
Applications to join the Fellowship in 2021 are already open. Details on how to apply and the application criteria are available to view on the Fellowship webpage - those who are interested can also contact Ceri Chick, Leadership Initiatives Officer, on c.chick@rcvs.org.uk for further details.
We also have a dedicated directory of existing Fellows that is available to browse.