The global profession, career diversity and innovation in focus at Royal College Day 2017
17 May 2017
The themes of global reach, encouraging diverse career paths and fostering veterinary innovation will be the themes of this year's Royal College Day – the College's Annual General Meeting and awards ceremony – at the Royal Institute of British Architects on Friday 7 July.
The guest speaker at this year's event will be Dr Ebony Escalona from the equine veterinary charity Brooke – Action for Working Horses and Donkeys with a talk entitled 'Jump outside the veterinary box: Widening our horizon'. In this she will be drawing upon her own experiences at the charity to examine the contribution that the UK veterinary profession can make in the field of One Health across the world, how encouraging career diversification can outweigh career disillusionment and the role that innovation can play in education and in supporting working horses, donkeys and mules in some of the world's poorest communities.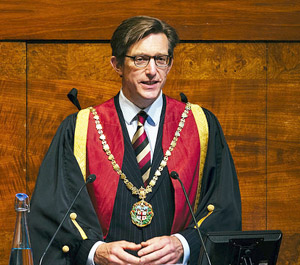 The occasion will also be the last official function of our current President Chris Tufnell who will give a speech before he hands over the reins to Professor Stephen May who will be invested as RCVS President for 2017-18.
Chris Tufnell (pictured right) said: "I would like to thank Ebony for agreeing to be this year's guest speaker, her charity does some very important work across the world to improve the health of working animals and thus improve the lives of the people that depend on them.
"I am sure it will be a fascinating talk which will make us think about how we as professionals can make a contribution to animal and human health on a world stage, how we can think more positively about our careers and how we can adapt to new technology and change."
Royal College Day starts at 10am with our Annual General Meeting, at which the results of the RCVS Council and Veterinary Nurses Council elections will be formally declared and the newly elected members of both Councils will start their four-year terms. This will also be an opportunity to say thank you and farewell to retiring members of the respective councils.
The Annual General Meeting, at which the RCVS Annual Report and Financial Statements 2016 will also be presented, will be followed with an awards ceremony at 11am recognising those who have gone above and beyond in their dedication to the veterinary profession and related fields.
Former RCVS President and Council member Dr Barry Johnson will be receiving the Queen's Medal, the highest honour we can bestow upon a veterinary surgeon, for his long and distinguished career in clinical practice, education and international work.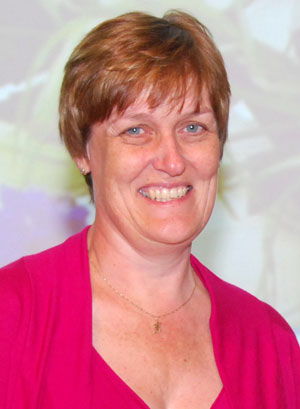 Former VN Council Chair Kathy Kissick (pictured) will be receiving the Golden Jubilee Award, the highest honour we can bestow upon a veterinary nurse, in recognition of her dedication to advancing veterinary nurse training and education throughout the course of her career.
Two Honorary Associateships will also be bestowed over the course of the day. Heather Armstrong, Director of the Gambia Horse and Donkey Trust, will be receiving an Honorary Associateship in recognition of her dedication to animal health and welfare. Duncan Maskell, Marks & Spencer Professor of Farm Animal Health, Food Science and Food Safety at the University of Cambridge has been recognised for his research into infectious diseases. A number of RCVS Fellowships and Diplomas will also be presented.
Finally, Christophe Buhot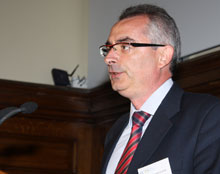 (pictured right), former President of the Federation of Veterinarians of Europe (FVE), will be receiving a special international award in recognition of his championing the Vet Futures project in FVE, his native France and across other European countries.
The formal part of the day is set to conclude at 12.45pm, followed by lunch and drinks. Those wishing to attend should contact Emma Lockley, Senior Events Officer, on e.lockley@rcvs.org.uk to reserve free tickets. Please note that tickets are assigned on a first-come, first-served basis.
Chris adds: "I would like to see as many members as possible at Royal College Day as well – it is always a brilliant occasion and I, for one, have always gone away from it feeling inspired and invigorated about what we do."
This year a separate awards ceremony will be taking place at ZSL London Zoo on Tuesday 27 June for veterinary nurses who are receiving their Diplomas in Advanced Veterinary Nursing. To attend this event contact Chloe Baxter from the RCVS Veterinary Nursing Department on c.baxter@rcvs.org.uk