Ukraine crisis: statement of support
3 March 2022
Please note: this article has been updated to include new information that has become available since it was first published.
RCVS President Dr Kate Richards has today issued the following statement in relation to the current crisis in Ukraine.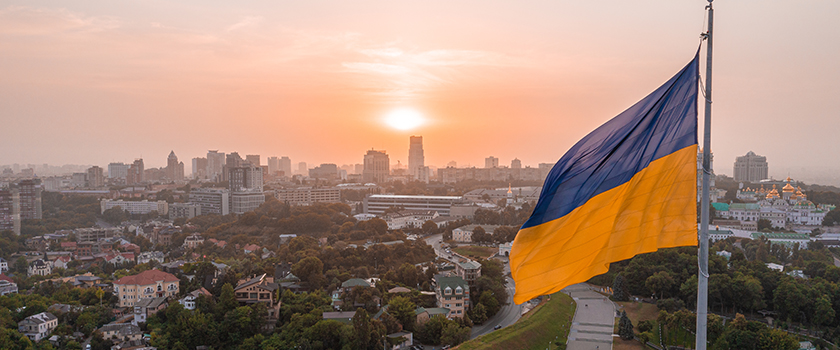 In recent days we have watched the unfolding events in Ukraine in horror, shock and with tremendous sadness. We are determined to offer as much help and support as we can to our Ukrainian veterinary colleagues fleeing this crisis and seeking refuge in the UK.
Refugee vet support
After closely monitoring the UK Government's position on granting refugee status to Ukrainians fleeing the Russian invasion of Ukraine, we welcome the recent expansion to its 'Ukrainian Humanitarian Route'. The Government states this will increase the number of people from Ukraine who are eligible to come to the UK to be reunited with their families.
Update (14 March 2022): the UK Government has now published details for different routes to safety in the UK for people fleeing the crisis in Ukraine. These are:

- Homes for Ukraine: to enable individuals, charities, community groups and businesses to volunteer accommodation and provide a route to safety for Ukrainians, and their immediate family members, forced to escape their homeland.

(NB as of 25 March 2022, the British Veterinary Association is offering to help connect members of the UK's veterinary community with Ukrainian veterinary professionals seeking to come to the UK as refugees. As part of this initiative, BVA will help 'match' UK vets who have accommodation to offer with Ukrainian vets and their families seeking to secure entry to the UK.)

- Ukraine Family Scheme: to help family members of British nationals, UK settled persons and certain others to come to or stay in the UK.

- UK visa support for Ukrainian nationals: this sets out details of how Ukraine nationals are entitled to take paid work in the UK providing they have the relevant visa.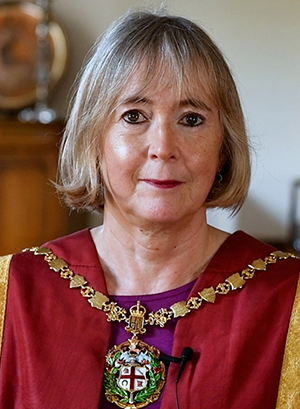 Our financial support scheme for refugees that we launched in 2020 and expanded last October is therefore immediately available for Ukrainian (and all other nationality) veterinary professionals with refugee status, but holding non-recognised qualifications, who are looking for the chance to rebuild their lives and professional careers in the UK.
In partnership with the Refugee Council and in collaboration with a number of leading UK veterinary membership organisations, this scheme:
enables UK-based vets with refugee status to take the RCVS Statutory Examination for Membership for free;
provides financial support for travel and accommodation to help them attend examinations;
includes free access to the RCVS Knowledge library resources; and,
includes free membership to the British Small Animal Veterinary Association (BSAVA), British Veterinary Association (BVA), British Equine Veterinary Association (BEVA), British Cattle Veterinary Association (BCVA) and Veterinary Management Group (VMG).
Any veterinary surgeons wishing to apply to our refugee support scheme should get in touch with Jude Bradbury, Examinations Manager, via j.bradbury@rcvs.org.uk / +44 (0)20 70 50 50 43.
Update (30 March 2022): we have recently expanded our refugee financial support scheme to cover those with veterinary nursing qualifications.

Any veterinary nurses wishing to apply to our refugee financial support scheme should contact Victoria Hedges, VN Examinations Manager, via v.hedges@rcvs.org.uk / +44 (0)20 7202 0782.
Veterinary support for displaced animals
We have made enquiries with the Ukrainian Institute and the Federation of Veterinarians of Europe (FVE) to see whether coordinated efforts are being planned to provide veterinary support for animals that are being brought across the Ukrainian border into neighbouring EU countries.
Update (5 March 2022): The FVE has now published an online hub - Vets for Ukraine - to coordinate support and guidance for Ukrainian veterinarians, their families and animals.
In addition, the International Fund for Animal Welfare has published helpful information for people fleeing Ukraine with their pets, and Eurogroup for Animals has published a list of organisations that are raising funds to support those both in and around Ukraine who are working to protect animals caught up in the conflict.
Pet travel rules
Following calls from the FVE to facilitate transport of pet animals from Ukraine to EU countries, the European Commission has recommended that EU Members States may develop permit arrangements that would apply to pets travelling with refugees and authorise their entry without a prior individual application for a permit.
Update (15 March 2022): Defra has today announced new emergency measures to support refugees fleeing Ukraine with pets. Ukrainian nationals can now use an emergency licence to bring their pets to the UK. Any quarantine, vaccination and microchipping costs will be paid for by the Government.

Pets will be considered on a case-by-case basis, with a shortened quarantine period for those that have been vaccinated already, up to a maximum of four months' quarantine for those that have received no rabies vaccination.

Defra is working with quarantine facilities to make sure that the arrival of Ukrainians in the UK is not delayed by the process to make arrangements for their pets.

The Animal and Plant Health Agency (APHA) is providing quick license approvals and quarantine arrangements to avoid creating additional burdens or delays.

In its statement, Defra says:

"Before arrival, Ukrainian nationals or their carrier should contact the APHA at pettravel@apha.gov.uk or call +44 3000 200 301, option 2. APHA will then be able to confirm their approval for their emergency licence and organise any necessary stay in quarantine which is required to complete the rabies risk management process.

"There is a limited amount of quarantine facilities in the UK and we will prioritise those fleeing Ukraine who wish to bring their pets with them, rather than animals being brought over on a commercial basis, including rescue imports. Commercial imports, including rescue imports must follow the usual process for pets travelling from unlisted countries."

[Please note: we understand that requests to bring into the UK horses and banned breeds of dogs will be processed in the usual way.]
RCVS investments
Having instructed our fund managers to review our investments, we can confirm that Russian-based business interests comprise less than 0.1% of our investment portfolio. Nevertheless, our Finance and Resources Committee yesterday agreed to instruct our fund managers to divest the College of these interests completely at the very earliest opportunity.
DEC Ukraine Humanitarian Appeal
Finally, we note that the Disasters Emergency Committee – which coordinates 15 leading UK Aid Charities in times of crisis and large-scale disasters – has today launched its Ukraine Humanitarian Appeal to raise funds to support all those forced to flee their homes.
We will continue to monitor the ongoing situation and provide further information and assistance where we can.