Vet Futures - join the debate where you live
17 March 2015
Vet Futures, the joint RCVS and BVA initiative, will be hitting the road over April, May and June with a series of regional events in which vets, veterinary nurses and other members of the practice team are encouraged to give their views about where the profession is heading.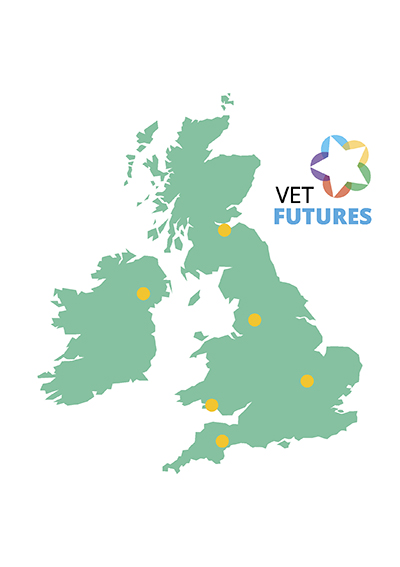 The initiative aims to help the profession prepare for and shape its future and we would like you to come along and share your hopes and fears for the future of the veterinary team.
There will be a total of six free events taking place across the country. These are:
If you attend the event you can hear about the latest Vet Futures research as well as having the opportunity to discuss your ambitions for the profession with colleagues from across your region.
All the events, with the exception of Edinburgh, start at 6.30pm with a buffet meal; the Edinburgh meeting includes breakfast. All the meetings are free to attend but please make sure to confirm attendance at least a week in advance for planning and security reasons.
Please visit the events page of the Vet Futures website to register.