Vet Futures: What role might patient safety play in the veterinary profession?
8 December 2015
What role might patient safety play in the veterinary profession? That's the question posed by this month's Vet Futures blogger, Mark Turner, who considers what the profession could learn from the NHS.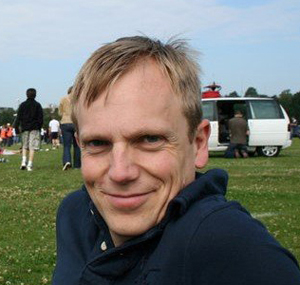 Mark Turner (pictured right) graduated from Liverpool Veterinary School in 1996. His career has included spells as a veterinary surgeon and as a business owner.
During this period he has developed an interest in patient safety and a profound belief that risk management, properly implemented, can improve many aspects of care. Mark is currently undertaking an MRes on veterinary patient safety at the Royal Veterinary College.
Vet Futures is a joint BVA and RCVS project which aims to help the veterinary profession prepare for, and shape, its future and, in this month's guest blog, Mark outlines the major impact that a move to a more patient-safety-centred approach has had within human medicine, and also the aviation industry.
Furthermore, he notes that adopting a culture that does not blame individuals was key: "Human medicine has discovered that real improvements start when people understand that mistakes are inevitable in complex industries, and everyone will make them.
"This shift in perspective allows hospitals to start framing accidents, and near misses, as opportunities to improve the system. Accident auditing, then, rather elegantly, becomes another arm of evidence-based practice," he says.
He exhorts the veterinary profession to take note, and consider integrating patient safety into its systems, concluding: "Perhaps all we need to do is learn this single, yet potentially transformative, lesson, in order to start our own safety revolution."
This month's Vet Futures poll will therefore be asking website visitors if they feel that patient safety features high enough on the profession's agenda.
Last month's poll asked "Do you feel that you were given adequate business training at vet school?" Of the 70 respondents, 96% said 'no', with 3% saying 'to some extent' and only one voter saying 'yes'. This theme is picked up in the Vet Futures report, launched at the BVA Congress at the London Vet Show on 20 November, with one of its recommendations being: "Enhance business and finance skills amongst veterinary professionals through education, extra-mural studies and continuing professional development" (recommendation 25).
In addition, a recent research paper in Veterinary Record by Oxtoby et al from the University of Nottingham discussed error in veterinary practice: "We need to talk about error: causes and types of error in veterinary practice" (Veterinary Record 2015; 177:438).
It was accompanied by a research editorial by Dr Mickey Tivers of the University of Bristol: "Reducing error and improving patient safety".